A strong work ethic is essential for success in any field. It is the willingness to work hard and dedicate yourself to achieving your goals. There are many ways to define work ethics, but it ultimately comes down to doing your best, even when things are tough. It is about being passionate about what you do and never giving up on your dreams. Some factors that contribute to a good work ethic include goal-oriented actions, prioritized focus, being available and reliable, conscientiousness, creating a rewarding routine or system, and embracing positivity. Through quotes on work ethics, learn professionalism.
"The best way to learn is by doing. The only way to build a strong work ethic is getting your hands dirty." – Alex Spanos.
Meaning: The best way to learn and grow is through experience. When you get your hands dirty, you are forced to learn by doing. This can be challenging at times, but it is ultimately the most effective way to learn and develop a strong work ethic.
"Only those who play win. Only those who risk win. History favors risk-takers. Forgets the timid. Everything else is commentary." – Iveta Cherneva.
Meaning: Those who take risks in life, win. Only risk-takers have created history. The timid people are forgotten.
"Opportunities are usually disguised as hard work, so most people don't recognize them." – Ann Landers
Meaning: If you want to be successful, you need to be willing to work hard. Don't be afraid of hard work, because it is often the key to success.
"Work miracles by setting a good example. Others will catch your spirit! The power of a good example is the greatest miracle-working power of all." – Wilferd Peterson.
Meaning: Leading by a positive and exemplary work ethic can inspire and influence others to follow suit.
Choices and decisions must be supported by your passion, resolve, and a productive work ethic. If these meet opportunity-your success has finally come!" – Archibald Marwizi.
Meaning: Our choices and decisions must be supported by our passion, resolve, and productive work ethic.
Don't watch the clock; do what it does. Keep going." – Sam Levenson.
Meaning: We should not focus on the passage of time, but on taking consistent action towards our goals.
"If you want to be a true professional, do something outside yourself." – Ruth Bader Ginsburg.
Meaning: If you want to be a truly successful and fulfilled professional, you need to make a difference in the world beyond your own self-interest.
"Being a professional is doing the things you love to do, on the days you don't feel like doing them." – Julius Irving.
Meaning: Being a professional means being dedicated to your craft, even when you don't feel like it. It means showing up and giving your best effort, even when you're tired, unmotivated, or stressed.
"Without professionalism, I'd be an amateur, and the clients I want don't hire amateurs."- David Airey.
Meaning: Professionalism is essential for success in any field. It is the quality of being professional, which means being competent, reliable, and having a good work ethic.
"The only place where success comes before work is in the dictionary." – Vidal Sassoon.
Meaning: You cannot expect to be successful without putting in the work. You have to be willing to put in the hours, make sacrifices, and never give up on your dreams. If you are willing to do the work, then success will eventually come your way.
"No matter how hard you work, someone else is working harder." – Elon Musk.
Meaning: There is always someone who is willing to put in more effort than you are
"One of the symptoms of an approaching nervous breakdown is the belief that one's work is terribly important." – Bertrand Russell.
Meaning: Believing that your work is terribly important can be a sign of stress and burnout.
"Everyone talks about age, but it's not about age. It's about work ethic. Winning never gets old." – Lisa Leslie.
Meaning: Age is not a barrier to success. What matters more is your work ethic and your willingness to put in the hard work necessary to win.
"Integrate what you believe in every single area of your life. Take your heart to work and ask the most and best of everybody else, too." – Meryl Streep.
Meaning: Live your life according to your values and beliefs. Bring your heart and soul to everything you do.
"If they don't give you a seat at the table, bring a folding chair." – Shirley Chisholm.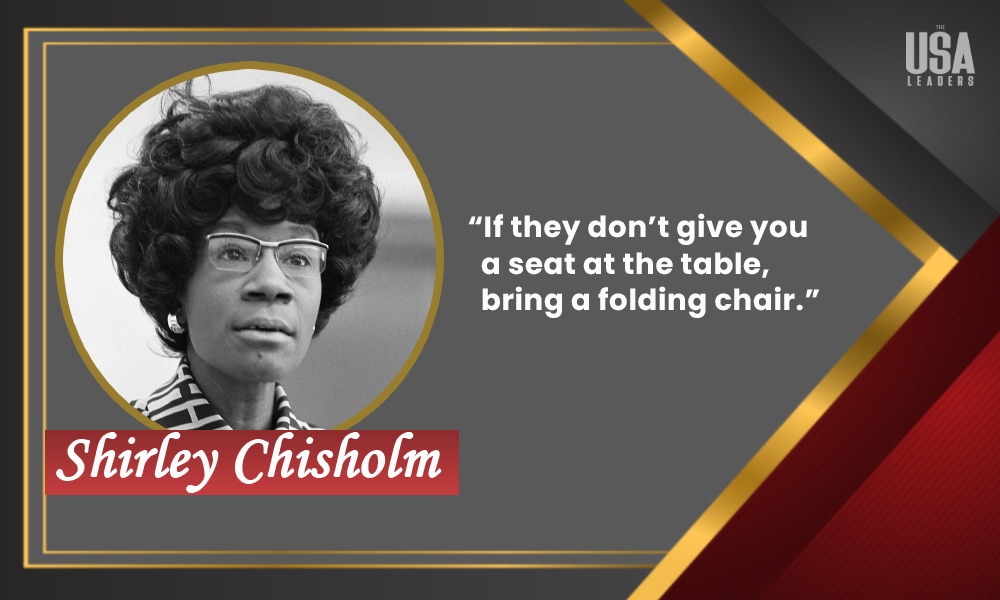 Meaning: If you are not given a seat at the table, take matters into your own hands and create your own space.
Quotes on work ethics offer valuable insights into the principles that drive success in the professional world. They encapsulate the essence of hard work, dedication, and perseverance, inspiring us to push our boundaries and strive for excellence. Let's join this journey through the inspiring world of quotes on work ethics, where words become the fuel for our ambition.
ALSO READ: 10 Inspirational Quotes for Teenagers Instilling Confidence