What if I tell you that you've watched Benjamin Franklin your entire life but hardly noticed him? You have seen him every day on 100-dollar bills and used his inventions like electricity and lightning rod. You must have used phrases like "no pain no gain" or "Honesty is the best policy" without knowing they were his. But no one knows Benjamin who crossed the river of poverty as a child the stains of which reflected later in his work. No one knows his journey from starving for basic education to contributing great pieces of works in American literature. To get to know this master of all trades, we have picked up some of the most heartwarming and impactful Quotes by Ben Franklin.
Benjamin Franklin's Quotes on Love
1. "If passion drives you, let reason hold the reins."
2. "Where there's marriage without love, there will be love without marriage."
3. "He who falls in love with himself will have no rivals."
4. "Love and toothache have many cures, but none infallible, except possession and dispossession."
5. "If Jack's in love, he's no judge of Jill's beauty."
6. "If you would be loved, love, and be loveable."
Benjamin Franklin's Quotes on Reading
7. "Reading was the only amusement I allowed myself."
8. "Reading makes a full man, meditation a profound man, discourse a clear man."
9. "He that composes himself is wiser than he that composes a book."
10. "Tell me and I forget, teach me and I may remember, involve me and I learn."
11. "Often I sit up in my room reading the greatest part of the night when the book was borrowed in the evening and to be returned early in the morning, lest it should be missed or wanted."
Benjamin Franklin Quotes on Life
12. "Either write something worth reading or do something worth writing."
13. "Never leave that till tomorrow which you can do today."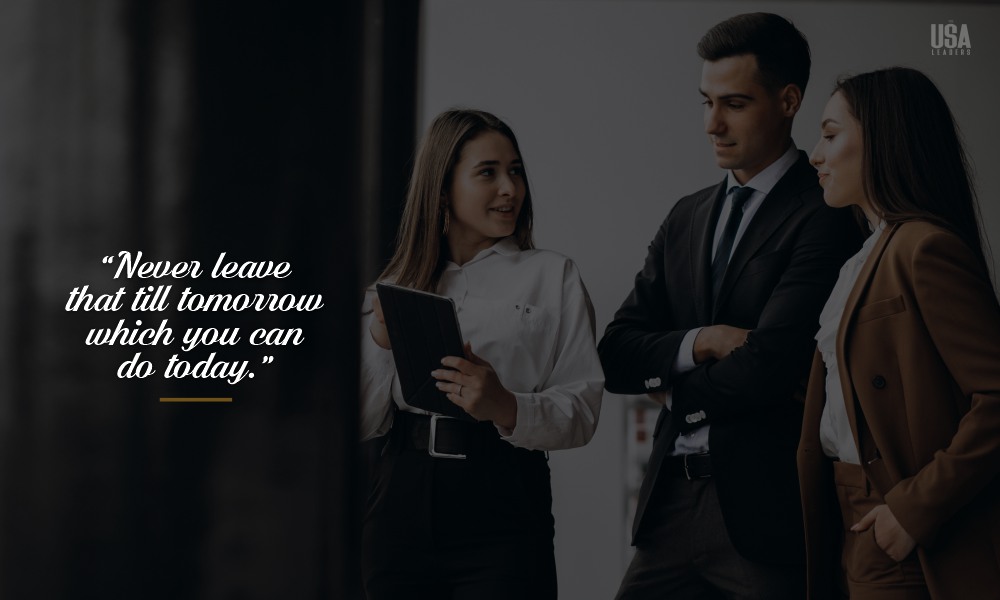 14. "A right Heart exceeds all."
15. "Life's tragedy is that we get old too soon and wise too
Despite his little formal education, nothing stopped Benjamin from being a brilliant writer, scientist, humorist, and diplomat. He taught us to not limit ourselves from learning as the vessel of our knowledge is an abyss. These quotes by Ben Franklin are just a small fraction of his wisdom and intellect which you need to read at least once in your lifetime.
ALSO READ: 15 Powerful Quotes by Jackie Robinson to voice your Opinion