The next most important need after clothing and food is shelter, which construction provides. It is one of the oldest occupations that humans have ever known and yet, people often mistake it for an occupation with no room for art. However, quotes about construction can show you the other side of the profession, which is highly dependent on creativity. In this blog, we will look at 15 quotes about construction from renowned figures to gain insights into the creative world of construction.
15 Quotes About Construction
1. "It is not the beauty of a building you should look at; it is the construction of the foundation that will stand the test of time."
David Allan Coe
2. "Create with the heart; build with the mind."
Criss Jami
3. "There is nothing more poetic and terrible than the skyscrapers' battle with the heavens that cover them."
Federico Garcia Lorca
4. "It is all stone upon stone, one at a time, relentless as cells. . . . And the stone is the DNA of the exterior world."
Kate Braverman
5. "The thin line between life and death is still under construction."
Santosh Kalwar
6. "When we build, let us think that we build forever."
John Ruskin
7. "A world which sees art and engineering as divided is not seeing the world as a whole." – Professor Sir Edmund Happold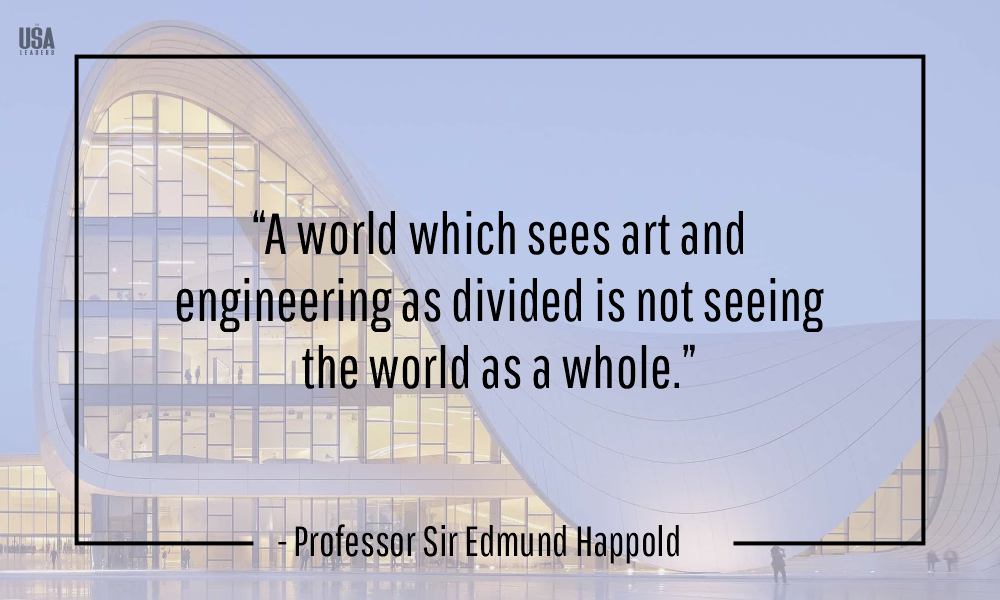 8. "The sun never knew how great it was until it struck the side of a building."
Louis Kahn
9. "Architects spend an entire life with this unreasonable idea that you can fight against gravity."
Renzo Piano
10. "The difference between good and bad architecture is the time you spend on it."
David Chipperfield
11. "A doctor can bury his mistakes but an architect can only advise his clients to plant vines."
Frank Lloyd Wright
12. "The good building is not one that hurts the landscape, but one which makes the landscape more beautiful than it was before the building was built."
Frank Lloyd Wright
13. "Proportion is the heart of beauty."
Ken Follett
14. "Building is about getting around the obstacles that are presented to you."
Jeremy Renner
15. "You can use an eraser on the drafting table or a sledgehammer on the construction site."
Frank Lloyd Wright.
Apart from the bliss of nature, attractive structures are a treat for the eyes. There should be a great deal of respect for builders because of their hard work to finish the job to a high degree. These 15 quotes about construction can encourage and direct those who enjoy architecture and building to success.
Also Read: 15 Healthy Lifestyle Quotes to replenish your Body and Mind