Physical stabilization and nurturing mental health are of considerable importance in a balanced life. Most times, physical health has given utmost importance and receives serious attention and legitimacy. However, mental health is often neglected and portrayed as a social stigma in society. Despite being aware of shocking statistics of psychological breakdowns, societies tend to judge these patients. To sensitize people about mental health, wise quotes play the role of counseling and therapy. These carefully vetted 15 mental health quotes will empower you to keep moving forward in your success journey.
Being able to be your true self is one of the strongest components of good mental health." – Lauren Fogel Mersy
"Over the course of the past decade, there's been increased willingness to recognize mental health as an essential part of one's well-being." – Nicole Spector
"Maybe we all have darkness inside of us and some of us are better at dealing with it than others." – Jasmine Warga
"You can't control everything. Sometimes you just need to relax and have faith that things will work out. Let go a little and just let life happen." – Kody Keplinger
"Emotional pain is not something that should be hidden away and never spoken about. There is truth in your pain, there is growth in your pain, but only if it's first brought out into the open." – Steven Aitchison
"Sometimes the people around you won't understand your journey. They don't need to, it's not for them." – Joubert Botha
"Everyone experiences a version of anxiety or worry in their lives, and maybe we go through it in a different or more intense way for longer periods of time, But, there's nothing wrong with you." – Emma Stone
"The best thing you could do is master the chaos in you. You are not thrown into the fire, you are the fire." – Mama Indigo
"You don't have to be positive all the time. It's perfectly okay to feel sad, angry, annoyed, frustrated, scared, and anxious. Having feelings doesn't make you a negative person. It makes you human." – Lori Deschene
"The most beautiful people we have known are those who have known defeat, known suffering, known struggle, known loss, and have found their way out of the depths."- Elisabeth Kubler Ross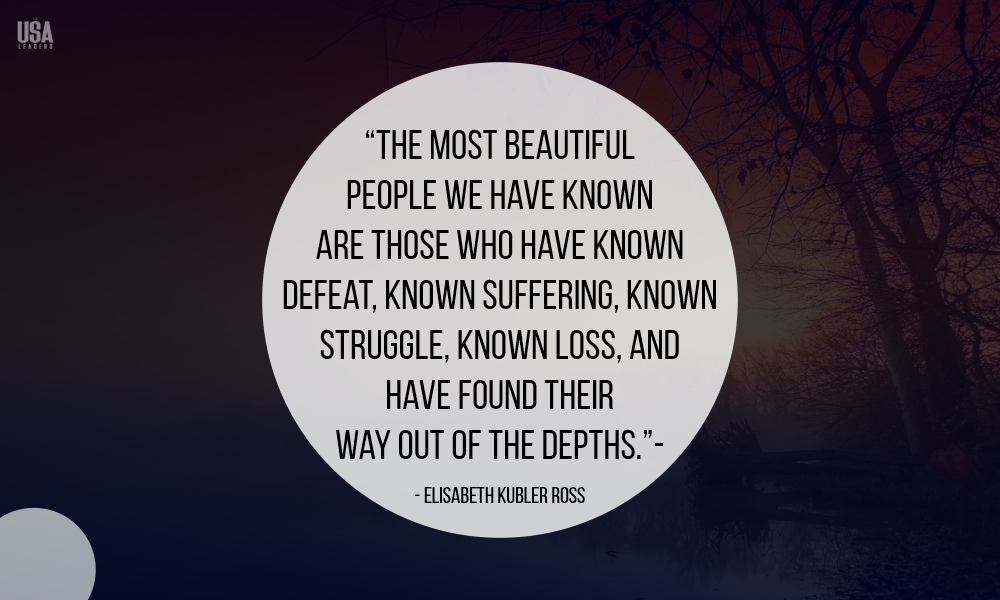 "I've seen people go from the darkest moments in their lives to living a happy, fulfilling life. You can do it too. I believe in you. You are not a burden. You will NEVER be a burden." – Sophie Turner
"Mental health needs a great deal of attention. It's the final taboo and it needs to be faced and dealt with." – Adam Ant
"I wanted to be a complete person and realized that the well-being of mental health is extremely important in achieving that." – Manisha Koirala
"My anxiety doesn't come from thinking about the future but from wanting to control it." – Hugh Prather
"The true definition of mental illness is when the majority of your time is spent in the past or future, but rarely living in the realism of NOW." – Shannon L. Alder
Mental well-being is at the core of physical, economic, and social well-being. You might feel lonely while struggling with mental illness, as if like you are the only one having problems. These 15 uplifting mental health quotes will reimburse positivity and energy in you to make yourself resilient to life's struggles.
Also Read: 15 Healthy Lifestyle Quotes to replenish your Body and Mind